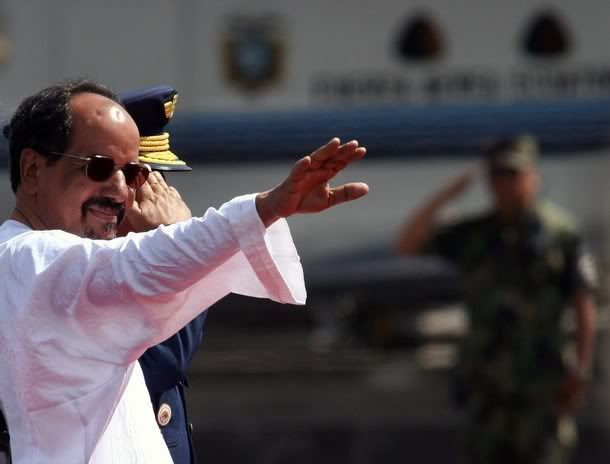 Darn right
. He said it in an interview with
bold
Moroccan magazines
Nichane
and
Tel Quel:
"The Polisario is convinced that there can be no military solution to this conflict," head of the group Mohamed Abdelaziz said in an interview published by the weekly publications Nichane and Tel Quel.

"

A conflict of this kind, that has lasted for so many years, can only be resolved around the negotiating table

," said Abdelaziz, adding that the Polisario had never said it wanted to solve the problem militarily.

Hopefully this will put a rest to threats of war coming from Polisario and blog commenters. What do you think about the possibilities of Polisario ending the ceasefire, and what effect would that have on Western Sahara? I feel like the international community would get mad at Algeria for letting the war erupt again.
On a related note, I was so excited to see in a Google search that Mohammed Abdelaziz has a blog, but I guess that's
a different Mohammed Abdelaziz
.