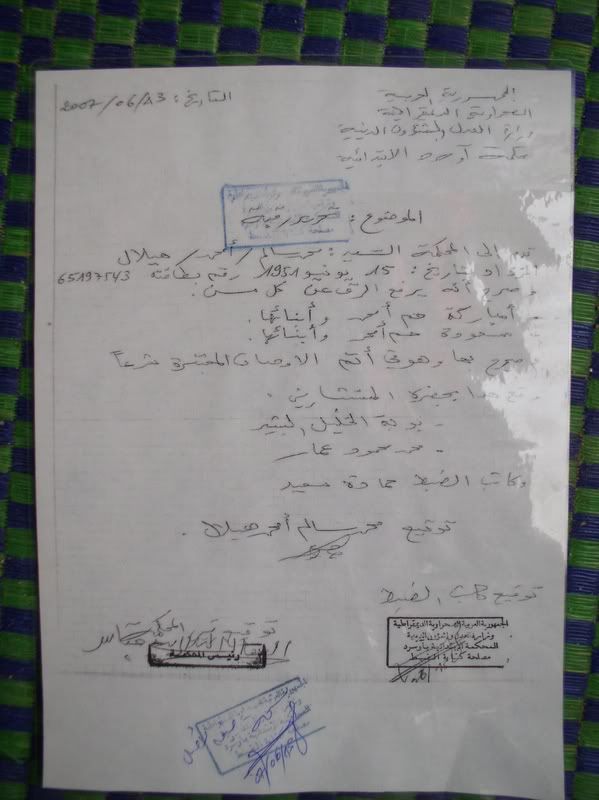 Smoking gun?

It looks like the US Committee for Refugees and Immigrants has laxer evidence standards than bloggers. They've picked up the
Tindouf slavery
story like Mohammed Abdelaziz himself runs a slave market, even though all the evidence thus far comes from the Ayala-Fallshaw team.
Someone who was in the camps at the same time as the Ayala/Fallshaw crew pointed me to this document above, which the Committee says is the manumission document for the release of a slave. The big deal is it's ostensibly signed by a Polisario official.
Presuming that this says in Arabic what it's supposed to, papers can easily be forged, so more evidence is still needed before we say Polisario condones slaveholding. I wish the US Committee for Refugees and Immigrants felt the same way.