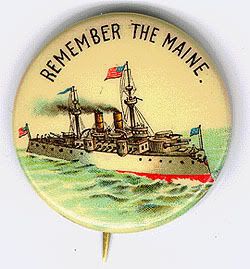 Only a few months ago Spain was staying neutral on the Moroccan autonomy proposal, even though it's the European country with the most responsibility for Western Sahara's predicament. Now Morocco and Spain are fighting over not one but two things. I think this feud spells only good things for Western Sahara.
The first dispute is over the Spanish king and queen's
visit to Ceuta and Melilla
, Spanish enclaves on the northern coast of Morocco. Morocco's wanted them for some time, as it follows the sensible "fine for me, not for thee" policies in regard to colonies. In a fit over the visit, a clear assertion of Spanish sovereignty, Morocco recalled its ambassador. What is up with
ambassadors being used as diplomatic yo-yos
when people finally call their governments to task?
The other fight, Western Sahara related and exciting, is Spanish judge
Baltazar Garzon's decision to investigate possible crimes
, including genocide, committed by Moroccans against Sahrawis after the 1975 invasion.
Garzon's role in pursuing another Auguste Pinochet gives him some international crime-fighting credibility. With luck this'll draw attention to Western Sahara and make the Moroccan government look bad at the same time. Western Sahara Info
has more
. So does pro-integration Sahrawi Chagaf Aziza, who
curiously doesn't seem to connect
the investigation with Morocco's abuse of Sahrawis today.
The Maghreb Arab Presse, the Moroccan government's organ, isn't pleased about any of this. The top three stories right now are about
Ceuta
and
Melilla
and
the Garzon inquest
. Neither is Moroccan blog
The View from Fez
.
Now that Morocco and Spain have fallen out of love with each other, what do you think will happen to the
Humvees
and
riot gear
? I hope for the Moroccan army's sake that they got a receipt.