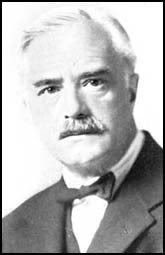 I just finished reading a biography of
E.D. Morel
, one of my heroes and the best proof I know of that a regular guy with passion can change an oppressive regime in Africa. He almost single-handedly freed the Congo, helped dismantle the Europe's secret diplomatic agreements, and was one of the loudest voices opposing World War I.
The part I found most relevant to Western Sahara was his effective building of coalitions between groups that were all interested in a just solution in the Congo. For example, he combined the efforts of Liverpool merchants, who wanted free trade on the Congo River, with missionary groups who wanted their converts protected.
I thought of a few groups with sometimes disparate aims that already have interests in Western Sahara and could be convinced to work together.
The Algerian government

Phosphate companies that've been shut out by Morocco
Christian groups like Be Their Voice
Other national liberation movements, like East Timor's ETAN
Human rights groups like Amnesty and Human Rights Watch
Left-wing Scandinavian political parties
This list is only a fraction of the possible coalitions that can be built to support a referendum in Western Sahara. What do you think are some others?
UPDATE: As Alle
points out
, support for Western Sahara doesn't have to be limited to leftist parties in Scandinavia, or anywhere for that matter. Western Sahara's appeal to all political persuasions bodes well for the future.