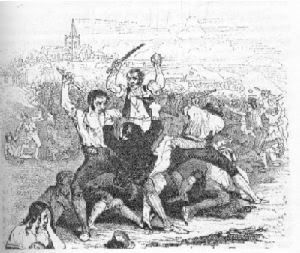 Western Sahara fan Anna Theofilopoulou and I. William Zartman (the "I" is short for "I think a referendum is '
extreme
') will square off Thursday the 20th in Washington at a United States Institute of Peace panel entitled "
Western Sahara: Renewed Hope to End the Stalemate?
".
I'd wager that the renewed hope they're referring to isn't the rising support for SADR abroad and increased activism inside the occupation. Why are American progressives so
enamored with autonomy
?
I'll be there anyway, because Anna Theofilopoulou wrote a
killer piece
about Western Sahara and I can't resist complimentary water bottles. Are you in?