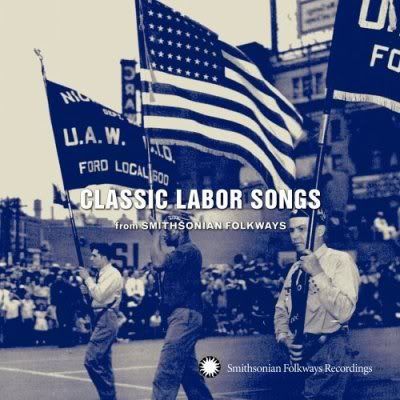 I had a union summer. Between an attempt to read
A People's History of the United States
, Netflixing
Roger & Me
, and constantly listening to an anthology of labor songs I was convinced that unions have balanced against rapacious capitalists throughout American history, and will continue to do so, even if they're getting a bit rapacious themselves.
None of that can happen, though, if people aren't excited, organized, or skilled enough to work for their rights. That's why I think the Western Sahara community can glean some lessons from the U.S. labor movement, as depicted in songs from Smithsonian Folkway's anthology
Classic Labor Songs
.
"Joe Hill" performed by Paul Robeson--Paul Robeson would've been a more admirable if he hadn't covered up the Soviet Union's treatment of Jews. The real treat in this song is the man it's about, Joe Hill, a Swedish labor organizer and folk singer who was framed for murder and executed. Before he died, Hill sent a message to another International Worker of the World that only said "Don't any time mourning. Organize!" Ban on mourning aside, that's advice to take to heart for any popular struggle, especially one that's seen as many deaths as the Western Sahara.
"One Day More" performed by Elaine Purkey--"If the company holds out twenty years, we'll hold out one day more." The occupation of Western Sahara has gone longer than twenty years, but "one day more" is exactly the attitude Sahrawis should have as Morocco tries to wear down their commitment with an armory of methods, from getting Cape Verde to withdraw its recognition from SADR to hiring CORCAS stooges.

"Talking Union" performed by the Almanac Singers--The most important lyrics in this song come at the end: "If you don't let red baiting break you up, and if you don't let stool pigeons break you up, and if you don't let vigilantes break you up, and if you don't let race hatred break you up, you'll win!" You can keep red baiting and replace the rest with CORCAS members, gangs of Moroccan settlers, and tribal enmities, respectively. The result is perfect advice for Sahrawis in Western Sahara or in Tindouf waiting for a resolution.
At the end of "Talking Union" the singer says, "What I mean is take it easy, but take it!" Let's keep that attitude of fun-but-dead-serious revolution.