Sahrawis and Americans rallying for self-determination
Last week, the US-Western Sahara Foundation, along with members of Christ the Rock Church in Wisconsin and Sahrawis visiting the US with the church's help hit Washington hard with their demands for self-determination.
On Thursday, they rallied in Lafayette Park. Several cool people, including Frank Ruddy and Suzanne Scholte, spoke.
That night, there was a congressional reception that was sponsored by reliable House allies Zach Wamp, Joseph Pitts, and Donald Payne. They were joined by
Tim Ryan
(D-OH), who seems like a snazzy up-and-comer. On the Senate side, there was Russ Feingold (my hero!), James Inhofe, and Jim DeMint. It's nice to see someone on the Hill is standing up for Sahrawis.
Here are some pictures from the rally courtesy of Mohammed of
Western Sahara Echo
. If you know of any more, tell me!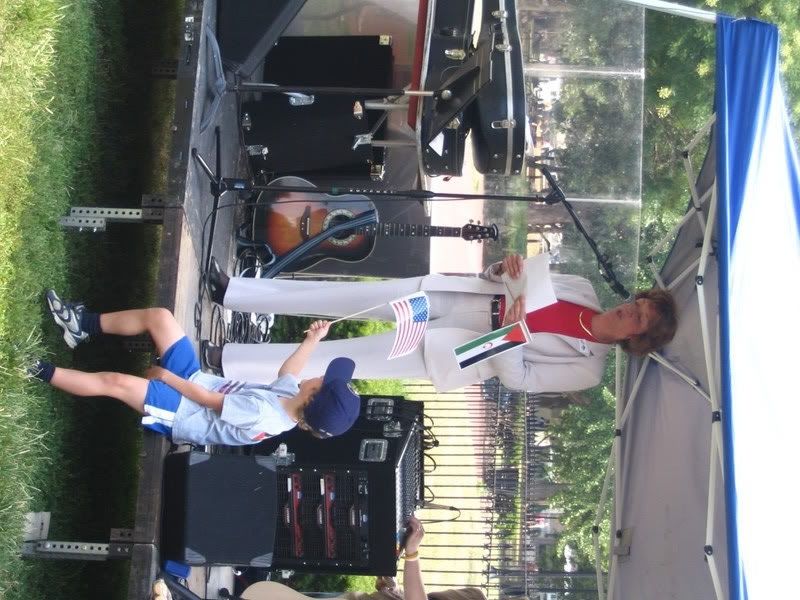 A woman I don't know gives a speech. Below her, Frank Ruddy waves a Polisario flag.

The rally was postponed until gravity returned to normal.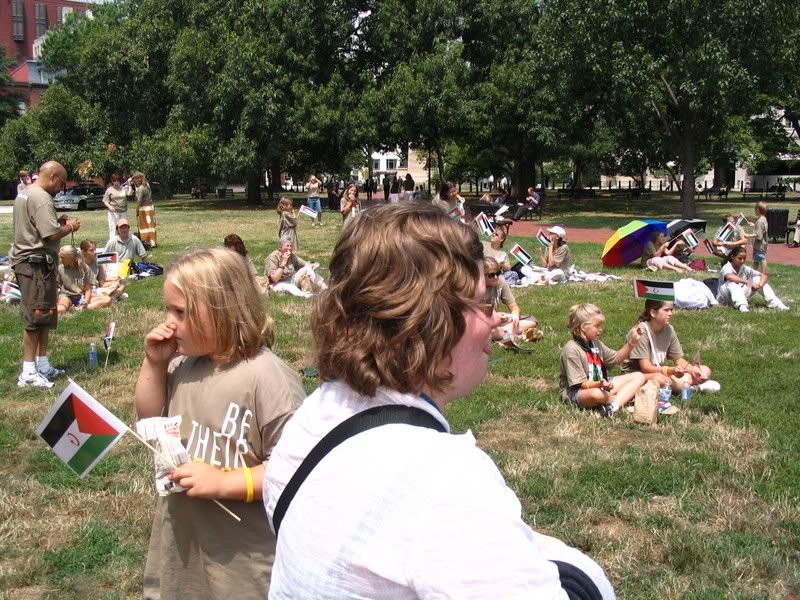 I'm jealous of those brown shirts. On the front they say, "Be their voice."

I'm glad Christ the Rock, US-WS Foundation, and everyone else involved pulled it together. Mrs. Lenz at the church said they were feeling optimistic after the great embassy protest of 2006, so I can only imagine how well this is playing in Tindouf. And how sourly it's being received in Rabat.