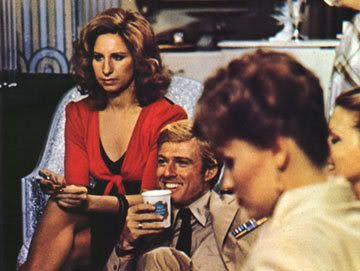 These are heady times for Western Sahara fans. Alle from
Western Sahara Info
writes astutely about the occupation, Toby Shelley kicks ass and
chews bubblegum
,
Robert Holley
comments on blogs, and I stumble through comments of my own. But did you know that the same thing was going down last August?
I've had the good fortune to come across
this post
on North Africa Journal, a blog about the Maghreb. The post itself is a rumination on the United States's relation to the Moroccan occupation, but the real juice is in the comments. Alle, Toby Shelley, Robert Holley, Mohamed Brahim of Western Sahara Echo, and I all commented. It's like
Battle of the Western Sahara Stars
, the post game!
It goes down like you might expect. Alle brings facts and points, he gets into a talk with a nice Moroccan, and Brahim pops in at one point. Toby Shelley has a juicy cameo, featuring the line " As to autonomy, it is unthinkable that the Makhzen could offer anything more than the power to empty municipal trash cans."
My own comment makes it obvious that I only learned about Western Sahara a week or two before. The real juice comes, though, when a Moroccan calls out Robert Holley, the
Moroccan-American Center for Policy
's executive director and King Mohammed VI's paid pal.
Holley does a little introduction and complains about Polisario corruption, linking to
a shifty organization
beloved by Tommy Thompson and George "Horse's head in your mailbox" Allen.
One
Moroccan
, however, is having none of it. His/her comments, in full:
Mr Holley,

You say:

"We are supported by the Moroccan government to undertake academic work and educate individuals on Morocco."

As a Moroccan taxpayer, I am compelled to ask, what has your organization achieved, concretely?

If we were - and this is the most useless and abused statement ever - the United States' oldest ally/friend…What has your center added to this friendship ?

Even the website for the "Moroccan American Center for Policy" is bland and redundant. All it contains is the contact information of two people, and recent news.

I'm not accusing you in anyway. Just tell us, if it is our taxes that pay for your center, what have you achieved, results wise, for Moroccan-American relations?

Don't get me wrong, we're very happy that someone of your experience is championing our interests. Just understand our thirst for transparency - American style.

Surprise us,
Whoever.
Zing. I haven't seen that much burning since the
1976 invasion
.