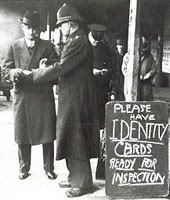 At least, that's the case if
this website
agrees with the Moroccan government. Nice deal for sightseeing in Fez or Dakhla.
For ha-has, I've been looking up flights to El Aiaun and travelogues about Western Sahara. Check out
this article
about visiting Western Sahara, which has great pictures of the El Aiaun square but is regrettably politically inactive.
From what I've read about those Dakar Rally ruffians, Western Sahara has a lot of police checkpoints, but otherwise there should be no problem getting in. Has anyone been? Let's share our tips on avoiding landmines.
I've also read a lot on
Reporters Without Borders
about journalists, mainly Scandinavians, getting booted out of Western Sahara. It seems like the worst you get if you cross Morocco is a stern talk with the police and a bus ride to Tan-Tan. Is that the worst that can happen, or am I missing a case where someone was thrown into
the Black Prison
?