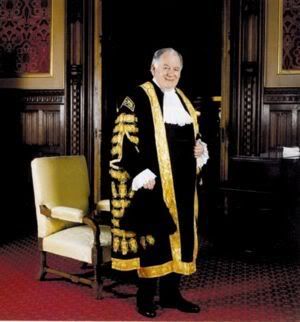 Each diplomatic recognition the Sahrawi Arab Democratic Republic receives moves Western Sahara closer to self-determination. That's why it's so exciting that European countries, none of which has recognized SADR, are being pressured by some liberal parties, according to this
Afrol News article
.
The European Liberal Youth, an organization with 250,000 members in 37 European countries, passed a resolution in April at its congress calling for Western Saharan recognition. With luck, this youth group can convince the liberal parties in power in their respective countries to support SADR, or at least
stop arming Morocco
.
Norway's also involved, naturally:
Nevertheless, the Norwegian Labour Party demanded the Sahrawi people were given the right to decide on independence in a referendum and condemned the Moroccan human rights violations in the "annexed territory", which the UN peacekeepers there should get a widened mandate to supervise. Together with the Socialist Left, the party agreed to work actively against trade with goods emanating from Western Sahara "until there is a solution to the conflict."
Sweden and Denmark are also moving closer to recognition, with Sweden irritated by the EU fishing agreement. Interestingly, the article says the recent
EU-Morocco fishing agreement
may have garnered Western Sahara more supporters in Europe.
If this article is accurate, it looks like very good news for the Western Sahara. As the writer says, "The heat is slowly being turned up on Morocco."
In other European activism news,
ARSO
's indispensable fortnightly
Western Sahara news
update now includes a Best of Blogs round-up. This week: Western Sahara Info's post analyzing the
UNSC resolution
, Inner City Press's article about the
Polisario blackout at the UNSC
, and my very own post about the
resolution
. This is a great idea on ARSO's part because it draws attention to the vibrant online Western Sahara scene and makes me work harder to get on it.