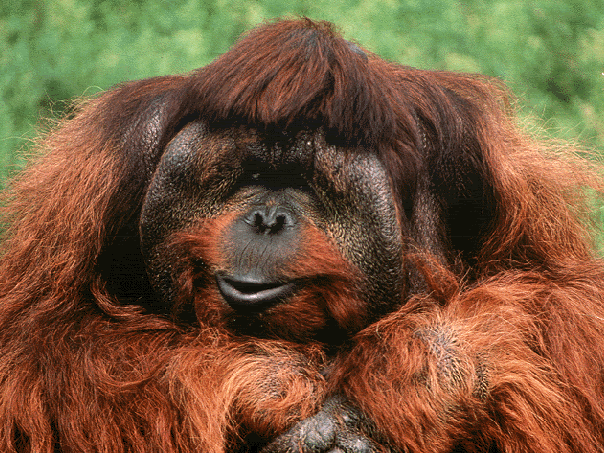 As an apology for how much working in the petroleum industry sucks up my blogging time, how about some speedlinking?
An orangutan in Taiwan trashed motorcycles and fell asleep after his own bid for self-determination. Not Western Sahara related,

per se

, but I think it's adorable.
Australia once got close to recognizing SADR, after the Australian senate passed a resolution last November calling for extension of diplomatic relations. What happened after that? Either way, good work, AWSA.
Claude Moniquet of the European Strategic Intelligence and Security Center got called out for being a paranoid neocon meatball, this time about Iran. You may remember Claude from the ESISC's special report on Polisario which supported all kinds of fallacies, including the Cuba-sex slavery lie. The post links to Western Sahara Endgame's aptly named "What is Claude Moniquet's Problem?". Indeed.