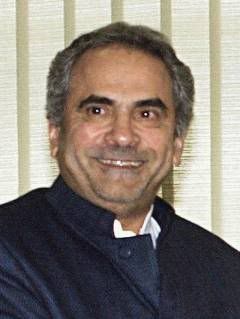 Jose Ramos Horta
, East Timor's prime minister and a Nobel Peace Prize recipient for his work to end Indonesia's occupation of his country, knows about fighting for self-determination. East Timor and Western Sahara have had similar historical trajectories--trajectories that only diverged when East Timor won its independence. Ramos Horta even wrote the preface to
Endgame in the Western Sahara
.
I was reading a 1996
online chat
with Ramos Horta, after he won the Peace Prize but 6 years before East Timor became independent. He was asked how Americans could help East Timor become independent. I think his answer is useful for people interested in the Western Sahara or self-determination anywhere.
"We believe that the key to change is pressure on the Suharto dictatorship of Indonesia. This pressure should come from the key economic partner of Indonesia, i.e. the major Western democracies. To obtain this, a change in policy towards Indonesia is required. That will need continued domestic pressure on governments by their constituents.

Any contributions you can make in terms of campaigns to change your country' s unquestioned support for the Suharto regime, would be very valuable. Contact your Representatives, join support groups, campaign etc. Also, the Indonesian pro-democracy movement needs support. The amount of domestic dissent is growing, and pressure is needed overseas regarding the regime's labor relations, human rights violations including basic civil rights."
Ramos Horta thinks that outside advocacy groups are effective, and I agree. Since Morocco derives so much support from France and the US, concerted campaigns targeting aid to Morocco could be effective. Something I hadn't considered before is the link between Western Sahara and Moroccan democracy reformers. What Moroccan parties advocate a referendum in Western Sahara?