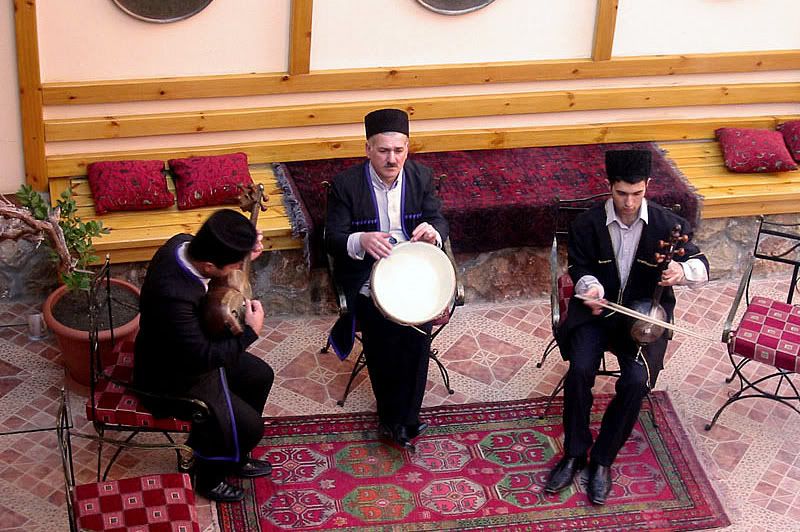 Wikipedia tells me that this is a picture of musicians from Azerbaijan. I imagine that when
Arzu Aliyev
pays back the loan he owes me, I will celebrate by hiring a band similar, if not identical, to this one.
Some background: last month, in keeping with my habit of tying my fortune to faraway, disadvantaged groups with potential,
I adopted
a delightful Azeri businessman named Arzu Aliyev by lending him $25 through a microcredit loan. The loan was made through
Kiva
, a website that facilitates microfinance transactions from the West into developing countries.
I promised Arzu updates, and I aim to deliver. Soon after I tossed in my 25, Arzu made his $600 target. At the end of April, he got the money and began to expand his store's product line. In 12-16 months, I should be getting my money back. Until my Paypal is plump again, however, Arzu should know that I won't hesitate to cap a few knees.
In conclusion, microcredit seems like such a good idea. I hope once Western Sahara is free they can get a system up and running for it. I know I'd like to help bankroll a Sahrawi goatherd or
pizzeria
.