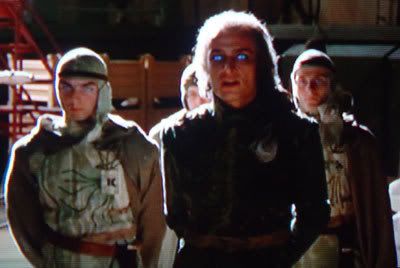 I'm (still) reading Erik Jensen's Western Sahara: Anatomy of a Stalemate. In the beginning of the book, Jensen says Sahrawis are called "Les Hommes Bleus" because they wear distinctive blue clothes. I'd never heard this before.
I made a connection to another desert's oppressed, indigenous, blue people:
the Fremen
in Frank Herbert's
Dune
. In the Fremen's case, their eyes turned blue from eating the important spice
melange
.
People who have read
Dune
should be optimistic about the Western Sahara's future, if these similarities point to something larger. If the Sahrawis follow the Fremen's path, they'll soon be united by a foreigner and gather planets into their empire. Here's hoping.
Writing this post, I'm remembering how awesome
Dune
is. Maybe I'll read it again and write a post about the borrowed Arabic words in the Fremen language.