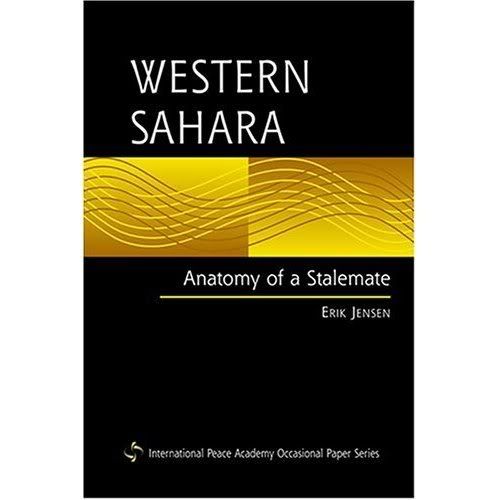 1. Secretary-General Perez "The guy before Bhoutros" de Cuellar was a meddler, and worse, he was an ineffective one. He was largely responsible for the 1991 Settlement Plan, but seems to have confused Algeria, Morocco, and Polisario about what was required. Erik Jensen thinks de Cuellar was hoping post-Gulf War goodwill would carry the plan through. As we know now, no dice.
2. "
Superliar
" Khalihenna Ould Rachid is a bad guy. Currently the head of CORCAS, he used to run PUNS, the pro-Spanish Sahrawi party the colonial government set up in preparation for decolonization. When Rachid realized PUNS would lose to Polisario, he "left for Morocco and declared allegiance to the king." I don't think someone who bent his knee before the Green March can claim to represent the Sahrawi people, many of whom chose flight to Algeria and 30 years of struggle to Moroccan sovereignty.
3. King Hassan II knew what was up. In a 1989 meeting with Polisario's number two, Bachir Mustapha Sayed, Hassan said, "Despite all the investments I have made in the territory, I haven't succeeded in winning your hearts."
4.
Henry Kissinger
is always up to
something
. When he wasn't misinterpreting the International Court of Justice ruling to Gerald Ford, Henry Kissinger wholeheartedly supported the Madrid Accords. On the topic, he said, the U.S. would "not allow another Angola on the east flank of the Atlantic ocean."
Tremendous moves
, Henry.
5. Erik Jensen isn't as exciting a writer as Toby Shelley.
Erik Jensen's
Western Sahara: Anatomy of a Stalemate
is my Easter break reading. It focuses on post-1991 referendum issues. By Monday I should be fat on registration knowledge, and capable of debating the merits of the 1974 Spanish census. I can't wait.