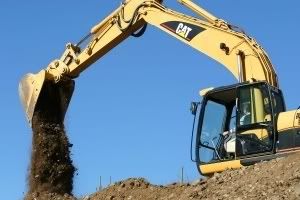 The New York Times

reviews an album by Western Saharan band Group Doueh (and promoted by the guy who does Sublime Frequencies, of Radio Algeria fame). I've downloaded and so far, it rivals my Congolese compilations for favorite African music CD.
A Wisconsin pastor writes about his church's activities with Sahrawis in Tindouf. His congregation has hosted Sahrawi students and sent English teachers to the camps. I'm trying to learn more about their work.
Here's a review of Toby Shelley's Endgame in the Western Sahara from when it came out. It's not recent, but I thought it was interesting to see what someone who isn't involved in the issue thought of the book.
Because I love Norwegians so, and vice versa, here's a description of a speech Aminatou Haidar gave in Norway. She asks Western journalists to try and report from the occupied territories, and thinks Norway could be the first Western European nation to recognize SADR. I think Norway is SADR's best chance for Western European recognition, not counting some surprising events in Spain.
Not so much Western Sahara related as cool people related: Voice writer Mike Stewart is in Argentina for the semester and is blogging about it on The Intrepid Viajero. I'm worried about his lack of capitalization, but I'm sure encouragement from Western Sahara fans will show him the err of his ways.

I was able to hang on to so many links because of del.icio.us, which is absurdly useful if you get the accompanying Firefox plug-ins. Del.icio.us lets you save websites to come back to them later, but in a much more intuitive way than bookmarking it.
If you're not using Del.icio.us, what're you waiting for? Here's
my del.icio.us page
(not all Western Sahara related, and some with nonsensical notes).
I got this post idea from
I Help You Blog
's post
101 Blog Posting Ideas that Will Make Your Blog Sizzle
to write this post on speedlinking.