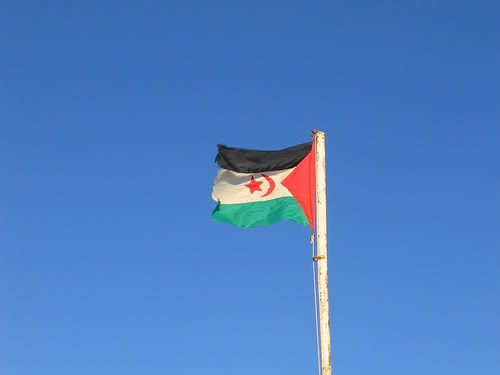 Western Sahara scholar and international diamond thief
Jacob Mundy wrote an
article
for last month's
Monde Diplomatique
about the Western Sahara. It's an interesting exploration of great power interference in Western Saharan decolonization.
I especially enjoyed the part about Gerald Ford and Henry Kissinger discussing the International Court of Justice ruling that refused Moroccan and Mauritanian sovereignty claims:
Kissinger: Morocco is threatening a massive march on Spanish Sahara. The ICJ gave an opinion which said sovereignty had been decided between Morocco and Mauritania. That basically is what Hassan wanted.

The President: What is likely to happen?

Kissinger: Spain is leaning to independence. That is what Algeria would like. I will talk to the Moroccan Ambassador today.

The court, as noted above, had said something quite the opposite. Perhaps the only other person in the world who shared Kissinger's highly partisan reading of the ICJ's opinion was Hassan.
In other Mundy-related news, I'm terribly excited for the book he's co-writing with Stephen Zunes. You'll remember Stephen Zunes from
an article
detailing Gerald Ford's foreign policy villainies. I've heard rumblings about the book for some time now, but I'm told it won't be coming out until early 2008. That should give you enough time to read the
last good book
about the Western Sahara.