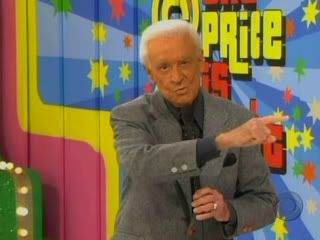 There's been talk lately that the Sahrawis in Tindouf aren't so much refugees as they are hostages. The thinking goes that Polisario bandits hold the Sahrawis against their will so they can rule the refugee camps and skim off international aid. It's well-substantiated in Moroccan media.
The only problem I see with this is that, outside of Morocco, no one talks about it. At a time when interest in humanitarianism is so prevalent, how could roughly 100,000 people be held without anyone outside of the region noticing?
The answer is, I think, that they're not actually hostages at all. They're just what Polisario says they are--indigenous people from the Western Sahara who don't want to live under Moroccan rule. Judging from recent comments, though, some of you think I'm wrong. That's why I'm introducing...The Tindouf Challenge!
In order to win the Tindouf Challenge, you have to provide me with
non-Moroccan
evidence that the Sahrawis in Tindouf are held against their will. Books, magazine articles, newspaper reports...anything goes in the Tindouf Challenge. You don't even have to convince me. All you have to do is show that a non-Moroccan source actually said that the refugees in Tindouf were held against their will.
The prize is extravagant, even for this blog. If I'm proven wrong, I'll put the sign below in my dorm window for 3 weeks. It'll be a great embarassment for me and my staunchly anti-self-determination dorm hall, but the pursuit of truth has its costs. Also pictured is my roommate, another staunch advocate of the free exchange of ideas who nevertheless looks unhappy about being associated with the sign.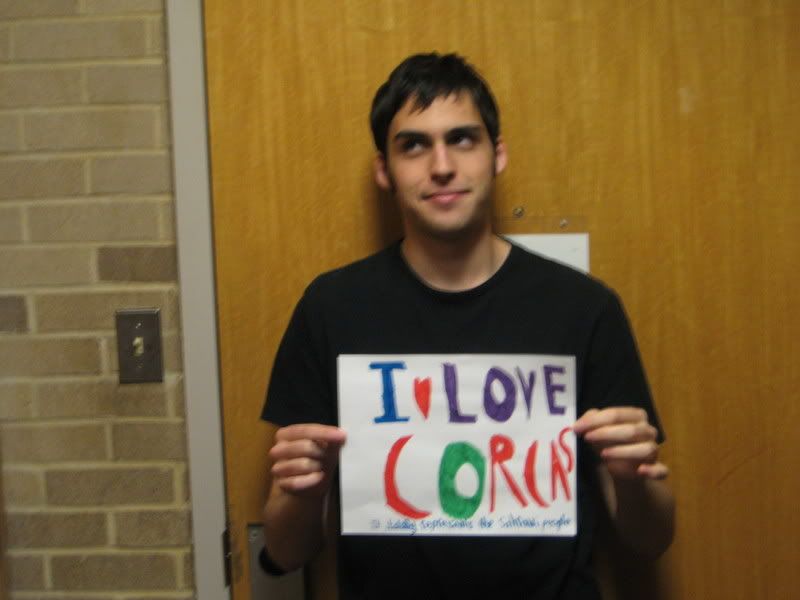 I've been told to make this unGoogleable, so H3nry can still get a job. CORCAS = resume slayer.

My dorm window is prime autonomy-promoting real estate, because it's across from a classroom. Every day, bored students will look out the window and be intrigued by CORCAS.

I hope you have Lexis-Nexis on your favorites and your library's research assistant on speed dial, because the contest ends in two weeks. Send entries to wfs8 /at/ georgetown dot edu.

Here are the other rules/loopholes.

The source can't be from Moroccan media or a Moroccan-associated think tank like the Moroccan-American Center for Policy.

The Washington Times

is out because they crossed Polisario long ago.
Since a lot of stuff about the Western Sahara is unavailable in English, Spanish or French is OK, too. I hope some people who read the site know those languages and can help out. Arabic will probably be fine, too.
I'm looking forward to a deluge of entries.