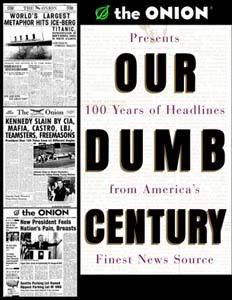 A mystery Western Sahara fan
likes
to send me articles from
MarocPost
, a Moroccan website that's reasonable as long as it's not covering the Western Sahara. When it is, though, you can bet it's a chopped-up government press release. For example, MarocPost has run articles about Western Sahara's terrorist links, and always calls the occupied territories Southern Morocco.
I read MarocPost all the time, though, because it's hilarious. Whether it's
denouncing
Sahrawis for making time with communists
and
Islamic extremists, or calling Polisario President Mohammed Abdelaziz "al-Marrekechi,"MarocPost has more conspiracies than Art Bell.
Anyway, I'm involved in a rumble on MarocPost after reading this article. The article, which claims to be written by a disinterested foreigner named J.H. Benjamin, proposes to examine whether Polisario or CORCAS really represents Sahrawis. J.H. quickly dispenses with Polisario, though, and devotes the rest of the article to CORCAS, noble organization that
it is
.
First of all, I don't think J.H. is real, or at least foreign. How often do you read essays from native English speakers where every sentence ends with an exclamation mark?
I posted the usual stuff ("Where are the non-Moroccan sources? If Morocco thinks Sahrawis all want integration, why not have a referendum?" &c.) When I do that on
View from Fez
, usually no one answers. But MarocPost isn't View from Fez, which is too bad, because View From Fez rocks. Check out the comments for the argument. Here are the highlights.
They call me Hisham and Hiree. Are those Algerian names?
"If you persist it won't be good for you guys."
"You know what BODYBOY Sommer, you can run but you can not hide!"
Whacky.
UPDATE: Everybody calm down, the article must be legitimate. Through a highly-placed Moroccan informer, I've obtained a picture of Mr. Benjamin, pictured reading his article
here
.