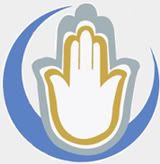 The
Hands Across the Middle East Support Alliance
, an organization that supports civil rights reformers and moderates in the Middle East-North Africa region, is holding its second annual student
essay contest
. Anyone under 25 in the Middle East (I'm assuming the Maghreb licit, too) or America can enter.
A winner from each region will receive $2,000, which is almost the cost of a round-trip ticket from Washington to Rabat. The rub is, the deadline's January 31st.
It's a noble idea, and hopefully just one sign that the HAMSA network is growing stronger. I submitted an essay last year and joined their email list. I'll also be submitting one this year. Join me. Winning would just be financially beneficial, it would bring the Western Sahara more attention that it gets.
Whether or not you submit, you should join the email list. It only comes out occasionally, and always includes links and information about activist meetings or civil rights violations in the Middle East. For example, HAMSA was a big supporter of Bahraini blogger
Mahmood
during his
banning fiasco
. Speaking of Mahmood, he's a judge in the essay contest.