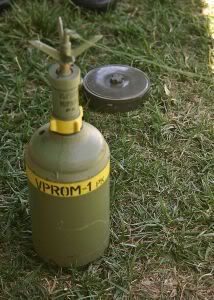 If the usually shady Maghreb Arab Press can be trusted, 100 Moroccan soldiers are in Senegal
clearing landmines
left over from that country's civil war. Good for you, Morocco.
According to Wikipedia, the region the Moroccans are based in,
Casamance
, has a Sahrawi style low-level civil war. I'm not familiar with the merits of Casamance independence, but whatever they are, it's good that Moroccans are helping to clear the landmines.
I hope these Moroccan experts stay in the service long enough to clear the
100,000 square kilometers
of Western Saharan land that may have been sown with landmines.
But while we wait for that, it's heartening to see Morocco use its
expertise
at sub-Saharan intervention for a noble goal.