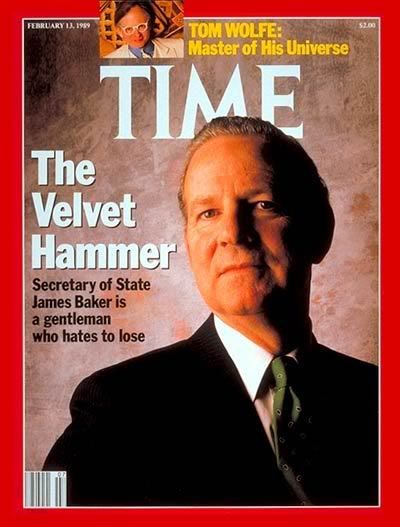 I was in Barnes and Noble and saw a display of books by local authors. One of the books was
Work Hard, Study, and...Keep Out of Politics!
,
the memoirs of former Secretary of State and one-time Western Sahara negotiator James Baker.
A quick trip to the index led to the 4 pages on the Western Sahara. Considering that negotiating with Polisario, Morocco, Algeria, and Mauritania took years of Baker's life, I expected more than 4 pages filled with generalizations you could cull from the Wikipedia article on Western Sahara. I think Western Saharan portion's lack of revelations come from a combination of diplomatic reticence and the average American
Still, Baker makes two salient points about the Western Sahara. After winning Polisario and Algerian acceptance for Baker II, a plan that gave Morocco much better terms than it deserved, Baker was shocked when Morocco rejected the plan. Though Baker and his co-author take pains to balance the Western Sahara section, it's clear that Moroccan intransigence doomed the Baker negotiations.
Second, Baker expresses sympathy with the Sahrawis both inside and outside the Western Sahara that have been marginalized by national power plays. While Baker isn't making an original point, what he's saying cannot be affirmed enough.