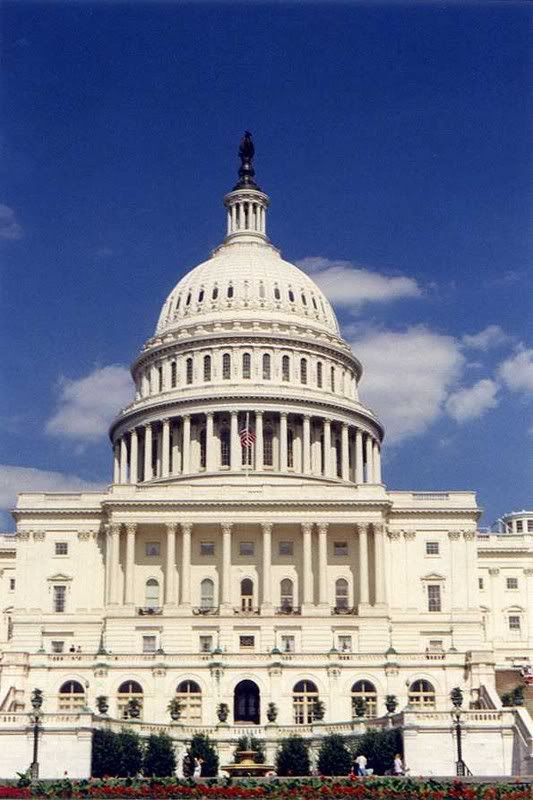 Aminatou Haidar
toured America and Europe in the past few months, raising awareness about the Western Sahara and Moroccan human rights abuses. It was a brave thing to do, considering she's been imprisoned for less, and the United States is a critical ally for Morocco. Worried that she'll face retribution when she returns to the Western Sahara, two US senators and 3 congressmen have signed a letter to Secretary of State Condolleeza Rice asking the State Department to monitor Haidar's status.
Dear Secretary Rice:

Recently, internationally known Saharawi human rights activist Aminatou Haidar visited the U.S. during an international tour to draw attention to the human rights violations occurring in Moroccan occupied Western Sahara. She has visited a number of countries and participated in an international conference on the future of Western Sahara.

On November 15th Ms. Haidar will return home to Western Sahara. We are concerned that the Moroccan government may detain her and confiscate her passport. Her safety and well being are at risk since only last year she was jailed for seven months during a peaceful demonstration.

We ask that the State Department Bureau of Democracy, Human Rights and Labor and the U.S. Embassy in Rabat monitor the return of Ms. Haidar to Western Sahara and intervene with Moroccan Authorities if she is detained.

Thank you in advance for your assistance.
The letter was signed by Senator Patrick Leahy (D-VT), Senator James Inhofe (R-OK), Representative Donald Payne (D-NJ), Representative Zach Wamp (R-TN), and Representative Dana Rohrabacher (R-CA). Leahy, Inhofe, and Wamp also signed this
letter
earlier supporting the Western Sahara. If you live in their districts, re-elect these good people.
I have a lot of free time tomorrow. I think I'll harass Speaker Pelosi's office for her position on the Western Sahara.