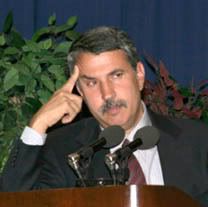 Every year, Georgetown students go trick-or-treating on Embassy Row. Some of the embassies participate and hand out candy, while others are flustered when you ask and hand out ubiquitous red mints.
I had a soft protest
planned
for the Moroccan Embassy. A commenter named Justin, as well as
Saharanlistan
helped me prepare what I was going to say. Originally I was going for "I refuse your blood candies, free the Western Sahara," which sounds intense and would surprise whoever was handing out Tootsie Rolls, but Saharanlistan convinced me to say in Arabic "I don't want your sweets, I want a free Western Sahara," which is better parallelism anyway.
When we got our maps of the embassies, I noticed the first problem: Morocco wasn't participating! But I had worked hard to learn this Arabic, and Morocco was close by, so I was undeterred.
Around 5, after we had shaken down the other embassies (congratulations to the Mexican Embassy for having the best presentation and candy), I went off alone to Morocco. I rang the doorbell and several people came out.
Woman: Hello!
Me: Trick-or-treat
Woman: Oh my! Go look inside, see if we have anything. We're all going home.
The thing is they were all terribly nice, which isn't news to me, as I've always recognized that the Moroccan people are nice, besides being complicit in the occupation. But it's unnerving. I would have preferred a grouchy man in a fez. Anyway, another embassy worker stepped out and waited for me to do something. I just said "Free the Western Sahara!" and walked away.
So it wasn't much. I'm sure I'll have juicier Moroccan embassy stories to tell later, but to tide you over until then, here's a picture of my Halloween outfit. This should give you an idea of how baffled the Moroccans were.
I'm Thomas Friedman,
New York Times
columnist extraordinaire, and Erica is a Thai person. Topical!