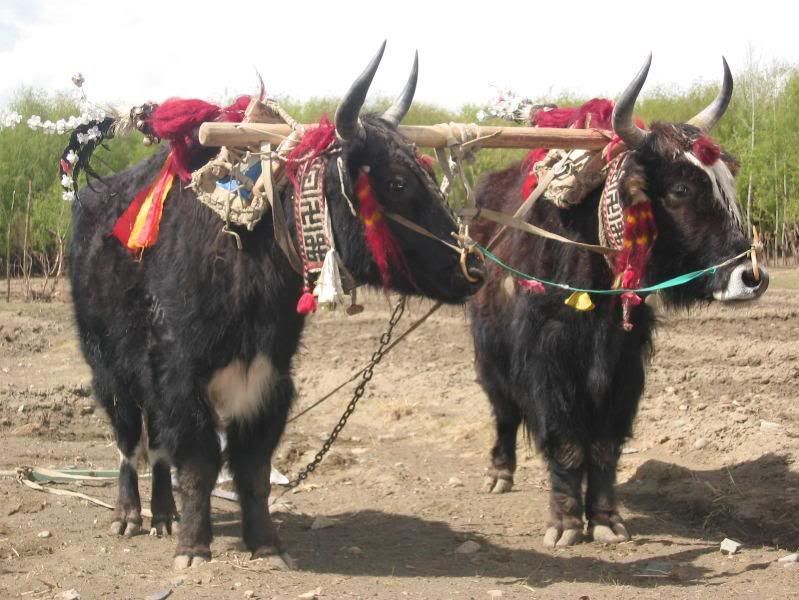 After spending any sort of time looking at Western Sahara websites, or hanging out with Western Sahara activists, you get kind of down on the cause. So few people in the United States know about the Moroccan occupation, and its proponents draw their resources from an entire national treasury.
But at least things in the Western Sahara aren't as hopeless as they are in Tibet. Students for a Free Tibet met last night, and I was struck by how unlikely it is that China will ever back off.
If the United States pressured Morocco enough, they would probably leave Western Sahara, but no one's messing with an ascendant China.
So take heart that your cause of choice has a better chance of succeeding than Free Tibet. Things can change rapidly, though, and I wish Tibet and its yaks the best.
This post was a downer, so a more upbeat one will come later today.